Mr.Q Driwah – Overdrive & Wah
Non solo un overdrive, non solo uno wah, ma entrambi insieme in un singolo pedale.
Il Mr.Q vi condurrà nella terra di dolci, succosi e lirici toni lead e anche riff parlanti estremamente caratteristici.
Lasciati ispirare dalla moltitudine di colori e palette sonore che il potenziometro 'Q' offre lungo tutta la sua corsa.
Con un Mr.Q nella pedaliera, hai sempre a disposizione un serbatoio di personalità pronto all'uso.

Reviews
Guitarist Magazine by Trevor Curwen
"Kick in the pedal and you'll get a throaty overdrive that gets more saturated as you turn up the gain"
go to the review


Analog is Better!
Overdrive e Wah in un unico pedale.
Doppio controllo di tono – bass e treble – per una maggiore versatilità.
True bypass.
---
X7 Tube Overdrive
Heart of Valve.
Cosa c'è di meglio della saturazione organica, musicale e calda di una valvola?
L'X7 è stato specificatamente realizzato per ottenere quel tipico suono versatile, puramente rock, che ha fatto la storia e che non ci si stanca mai di suonare.
Con il gain a settaggi elevati l' X7 fornisce anche una sorprendente quantità di saturazione, che va oltre i classici dosaggi tipici degli overdrive, restitu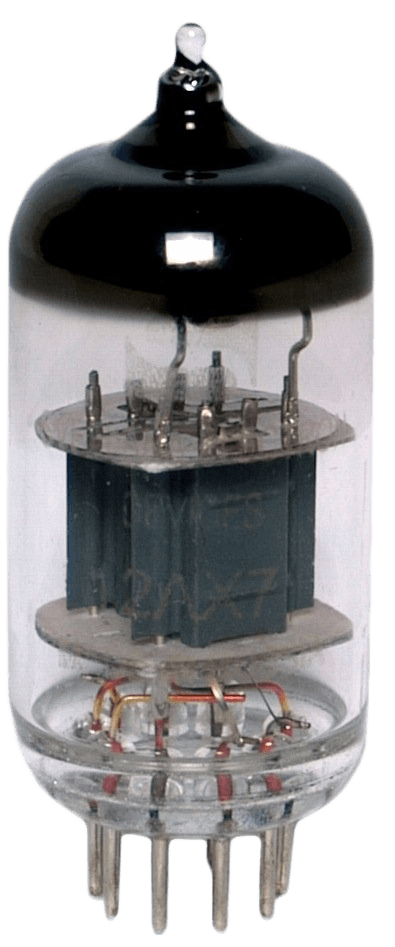 endo sostegno anche alle note piu' lunghe ed espressive.
Nessun abbellimento o decorazione sonora superficiale, solo tu e il tuo suono.
You and your X7.


Jeff Nading (Florida USA)
Loving the X7 pedal, it calls to mind an expensive Italian sports car! I have been searching a long time for a transparent overdrive that has useable gain (discernible notes and chords) and that doesn't kill my tone, finally found it! Love the fact that it is Tube driven as well (professional sounding, not toy-like). Awesome looking paint job and enclosure.
Reviews
Guitarist Magazine by Trevor Curwen
"Bring in the gain knob and the saturation builds for rich, fat distortion with singing harmonics aplenty"
go to the review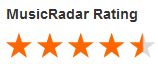 Sound On Sound by Paul White
"It works brilliantly for giving a clean amp what amounts to a separate overdrive channel, and studio hermits will be pleased that it plays nicely with DAWs."
Analog is Better!
Valvola 12AX7 per il suono rock  potente e definito.
Controllo di tono estrememente efficace.
True bypass.
---
White Scream Overdrive
Il suo suono setoso ed elegante lo distinguono da ogni altro overdrive mai costruito. Incredibilmente caldo e morbido, è in grado di far cantare ogni linea suonata. Il controllo di tono a due bande, permette un ottimo interfacciamento con ogni strumento o situazione acustica. Rumorosità incredibilmente bassa anche con regolazioni estreme.
Ti eri mai sentito a suonare così?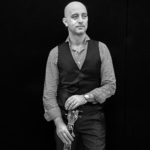 Alessio Menconi
played in tour in Europe, Asia, Africa, North, South and Central America playing in more than 30 countries and recording over 40 cds with several musicians...
Uso spesso l'overdrive non tanto pensando alla chitarra rock ma semplicemente trasformando la mia chitarra in qualcosa di diverso….pensando ad uno strumento a fiato ad esempio. Per questo ho bisogno che il suono con l'overdrive abbia la stessa qualità ed intelligibilità del suono clean. Appena ho provato questo pedale sono rimasto sorpreso dalla qualità del suono e dalla possibilità che mi da di suonare anche semplicemente delle melodie. Riesco ad utilizzarlo con una Gibson 175 ed il suono è magnifico; nonostante sia una archtop, puoi suonare anche frasi veloci sui bassi e sentire perfettamente ogni singola nota. Il suono può ricordare un TS8 ma in realtà ha molta più personalità in quanto la possibilità di modificare i bassi e gli alti lo rende più versatile e gli da una gamma vastissima di suoni. Davvero un bellissimo overdrive per un uso originale come il mio!
Analog is Better!
Bassisimo rumore di fondo.
Incredibile controllo dinamico.
Doppio controllo di tono – bass e treble – per una maggiore versatilità.
True bypass.
---