Silver Box Booster
"This goes to 20…" The natural extension of the guitar volume knob.
Silver Box Booster offers up to 22 dB of clean boost, a natural overdrive respectful of all executive nuances and a highly musical EQ. Moreover all that, it keeps the instrument tone colour unaltered.
From clean and bright sounds to highly dynamic crunch tones and from robust full-spectrum sounds to tones that strongly cut through the mix, Silver Box provides an "in your face" sound full of character and presence.
The perfect multi-tool for the professional musician.
Silver Box Booster comes from the collaboration between Nemphasis and musician/session player/producer/friend Marco Tafelli.

Pete Callard
Shpongle, Lionel Richie, Queen, Annie Lenox, Shirley Bassey, Kd Lang and more...
"Cleary the product of witchcraft, this pedal takes your sound and simply make it better! The Silver Box Booster is so much more than simply a clean boost, giving you huge tonal options and everything from clean sparkle to mild distortion coupled with all the boost any sane person could possibly desire..."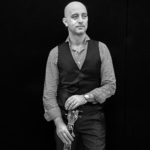 Alessio Menconi
played in tour in Europe, Asia, Africa, North, South and Central America playing in more than 30 countries and recording over 40 cds with several musicians...
Molti usano il booster per alzare il volume, e per questo ce ne sono tanti e sono tutti uguali; ma quando invece vuoi semplicemente arricchire il suono senza snaturarlo,in questo caso non sono tutti uguali . Questo pedale dimostra la qualità e la cura nel dettagli con cui sono progettati i pedali nemphasis. Io uso il Silver Box per dare più corpo e pochi db in più al mio strumento ed utilizzandolo in catena con il "White Scream" ottengo tutti i suoni che voglio senza che quasi l'ascoltatore capisca che ho un booster.
Analog is Better!
Up to 22 dB of clean boost.
Treble and Bass tone controls for greater versatility.
True bypass.
---
Dark Lady "Red Knobs" Distortion
We are proud to present the "aggressive" version of our Dark Lady distortion pedal…the "Red Knobs" one.
The Dark Lady Red Knobs works in HI-GAIN area, and was designed thinking of our highly appreciated
Dark Lady distortion/fuzz
, but with a more "our time" sound in mind.
Cut your mix  with this unique sound. The versatile single tone control knob, will make your life easier while searching your best distortion sound, always with the highest dynamic and musical response to any type of guitar and guitarist.
The selector "voice" allows you to select two distinct hard-clipping stages: sprained hot and slightly compressed distortion or aggressive with large harmonic content, all of that with the lowest imaginable background noise.Dark Lady "Red Knobs" The guitarists's best friend.

Analog is Better!
Voice selector for hot and slightly compressed distortion or aggressive modern pure rock sound.
Cut your mix with the enhanced tone control.
True bypass.
---
Mr.Q Driwah – Overdrive & Wah
Not only an overdrive, not only a fixed wah. Simply both, in a single unit.
Mr.Q will lead you to the land of sweet, juicy, singing lead tones as well as deeply characterized talking riffs.
Just turn the 'Q' knob and be inspired by the infinite amount of voicings and warm tone coloration that the Mr.Q offers you.
Just put the Mr.Q on your pedalboard and open this character tank everytime is needed.

Reviews
Guitarist Magazine by Trevor Curwen
"Kick in the pedal and you'll get a throaty overdrive that gets more saturated as you turn up the gain"
go to the review


Analog is Better!
Overdrive and fixed Wah in a single pedal.
Treble and Bass tone controls for greater versatility.
True bypass.
---
Z-PRO Buffer
Impedance adapter, buffer, for professional use. The Z-PRO, connected between instrument and amplifier or effects chain is able to keep unaltered the tone colour of the instrument thanks to a perfect impedance matching. Particularly useful when the connection between instrument and amplifier/mixer is considerably long (over 4 m) or the effects chain is composed of true bypass pedals.
The Z-PRO Buffer does not need to be activated, as it does not introduce gain but only adjusts the impedance. Therefore it is recommended to keep it permanently switched on.Thanks to its small size (38 X 92 mm) it can be included into any pedalboard.

Sandy Beales
Sandy Beales is widely known from his work with the hugely successful boy band One Direction.
The Z-pro is such a nice compact size, it fitted straight onto my pedal board and hardly takes up any space. Great little pedal for clearing up the signal chain and eliminating any unwanted noise.
Analog is Better!
Burr Brown buffer used in Hi-End audio devices.
Small size.
Supply voltage up to 18 VDC.
---
The Muff Distortion
No roar has never been more expressive.
 The Muff provides the characteristic Muff distortion type, while maintaining touch and playing style unaltered. 
Ideal for use on the amplifier clean channel, it produces a rich and full bodied distortion.
The FAT MODE, internally selectable, adds a pronounced response on mid-low frequencies, perfect for big and sustained lead sounds, with expressiveness and musicality guaranteed by an excellent dynamic response.
 The lowest background noise helps to create a unique sound experience.

---
Reviews


Guitar World by Billy Voight
""….if you think about the name and the pedal's artwork, it's a souped-up version of exactly what you think it is! There Everything from nasty Deep Purple bass tones to a smooth violinlike Santana lead tone."
Guitarist Magazine by Trevor Curwen
"All those classic sounds are here, from out-and-out grunge to the more refined liquid lead"
go to the review


Analog is Better!
Extremely dynamic sound also at low sustain level.
Effective tone control.
True bypass.
---
X7 Tube Overdrive
Heart of Valve.
What's better than a straight, organic, classic valve saturation?
The 'X7' has been tailored to that versatile, ageless, pure rock guitar tone.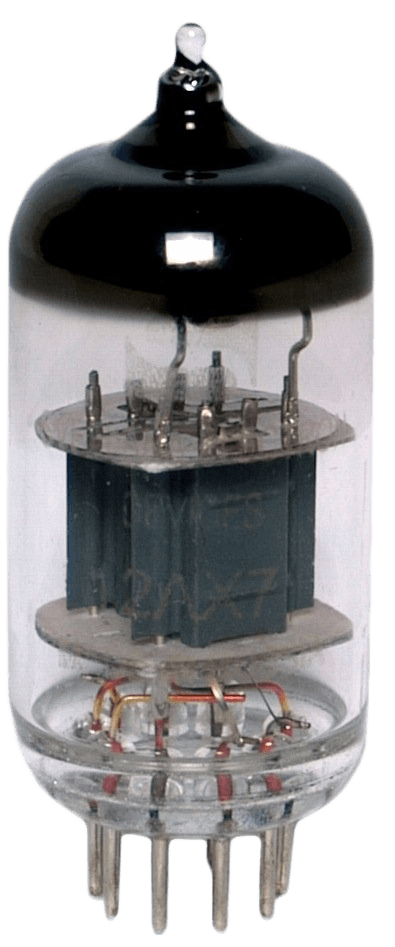 'Overdrive' is here intended in a broad sense, as this little power box can also supply enough gain to sustain your heart-felt long notes for ages.
No embellishments here, just you and your sound.
You and your X7.


Jeff Nading (Florida USA)
Loving the X7 pedal, it calls to mind an expensive Italian sports car! I have been searching a long time for a transparent overdrive that has useable gain (discernible notes and chords) and that doesn't kill my tone, finally found it! Love the fact that it is Tube driven as well (professional sounding, not toy-like). Awesome looking paint job and enclosure.
Reviews
Guitarist Magazine by Trevor Curwen
"Bring in the gain knob and the saturation builds for rich, fat distortion with singing harmonics aplenty"
go to the review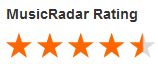 Sound On Sound by Paul White
"It works brilliantly for giving a clean amp what amounts to a separate overdrive channel, and studio hermits will be pleased that it plays nicely with DAWs."
Analog is Better!
Real 12AX7 Tube inside for pure rock power.
Tone control with great versatility.
True bypass.
---
White Scream Overdrive
Its silky and elegant sound sets it apart from every other overdrive ever built.
 Amazingly warm and soft, it is able to let each played line sing.
The two-band tone control allows an excellent interfacing with any instrument or acoustic situation.
Incredibly low noise level even with extreme settings.
Have you ever heard yourself playing like this?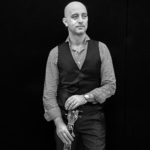 Alessio Menconi
played in tour in Europe, Asia, Africa, North, South and Central America playing in more than 30 countries and recording over 40 cds with several musicians...
Uso spesso l'overdrive non tanto pensando alla chitarra rock ma semplicemente trasformando la mia chitarra in qualcosa di diverso….pensando ad uno strumento a fiato ad esempio. Per questo ho bisogno che il suono con l'overdrive abbia la stessa qualità ed intelligibilità del suono clean. Appena ho provato questo pedale sono rimasto sorpreso dalla qualità del suono e dalla possibilità che mi da di suonare anche semplicemente delle melodie. Riesco ad utilizzarlo con una Gibson 175 ed il suono è magnifico; nonostante sia una archtop, puoi suonare anche frasi veloci sui bassi e sentire perfettamente ogni singola nota. Il suono può ricordare un TS8 ma in realtà ha molta più personalità in quanto la possibilità di modificare i bassi e gli alti lo rende più versatile e gli da una gamma vastissima di suoni. Davvero un bellissimo overdrive per un uso originale come il mio!
Analog is Better!
Extremely low noise overdrive.
Unique dynamic control.
Treble and Bass tone controls for greater versatility.
True bypass.
---
Liquid Mind Analog Chorus
The analog Chorus with an enveloping sound, smooth and never extreme, obtained thanks to the employment of a Bucket Brigade device, accomplished with an accurate LF oscillator and a choice of the best electronic components available. Particular attention has been dedicated to the layout of the circuit with the aim of fully eliminating the sound of the "click noise" derived from the LFO.
In addition to the classic controls of DEPTH and SPEED there is also the adjustment of the tone "COLOR" of the effected signal.
Imagine the Chorus that blends with your sound to become the sound and not just part of it…
Imagine the Chorus with an elegant and smooth sound…
Imagine the Chorus that with your overdrive does not sound aggressive but maintains a natural musicality never heard before…
Now switch the Chorus on…it's the Liquid Mind.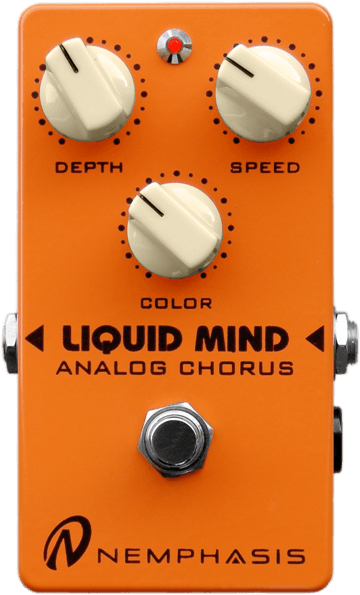 Reviews


Guitar World by Billy Voight
"….A complete Liquid Mind zenlike state can be reached if you set the Depth pretty deep and keep the Speed slow. You might begin to remember the '60s whether you were there or not!"
Guitarist Magazine by Trevor Curwen
"If you're specifically looking for vintage analogue mono chorus sounds, you'll find them here"
go to the review


Analog is Better!
BBD Bucket Brigade Device.
Speed – Depth and Color control knobs.
True bypass.
---