Charlie Thornton
Becky Baldwin
Antoine Cotton
David D'Andrade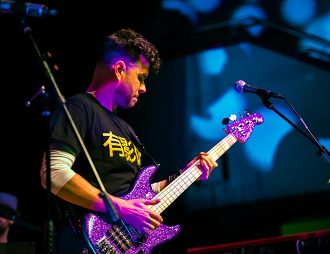 Jason Tebble
Jimmy Sims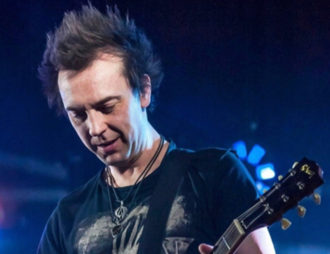 Mark Abrahams
Simone Masina
Cyrus Bayandor
Alessio Menconi
Chris Buck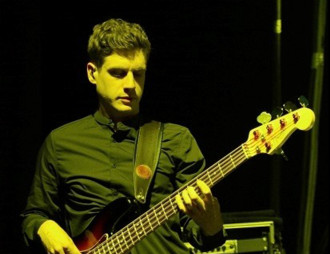 Henry Guy
Elliott Randall
Sandy Beales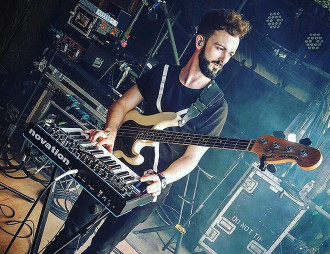 David Kyle Payne
Jon Myron Clark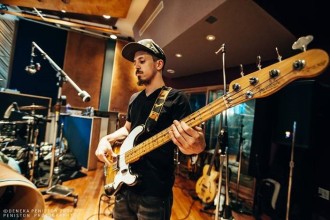 Andy Attanasio
Tom Williams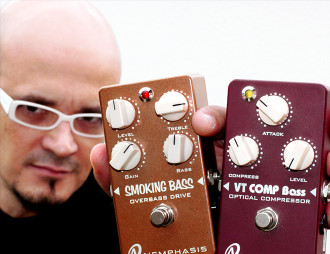 Maurizio Mariani
Lino Alibani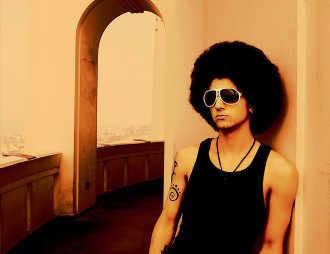 Matty Amendola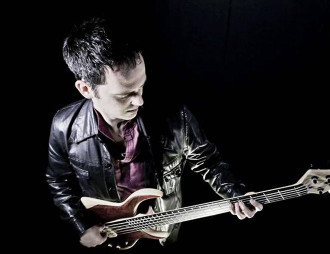 Roberto Lo Monaco
Massimo Menotti
Aldo Mella
Michelangelo Brandimarte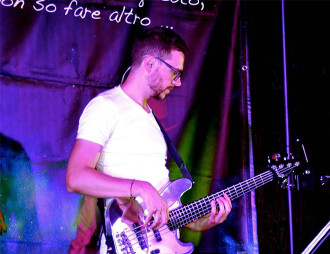 Marco Sassetti
Pete Callard
Thomas Bottaini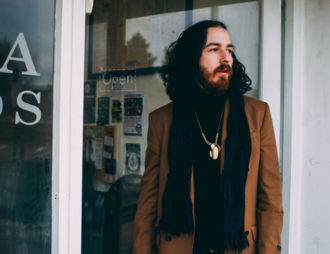 Jake Brett
Andrea Zaccari
Avery Johnston
Gio Mirage
Charlie Thornton

Charlie Thornton is a bass player & musical director from London. Charlie currently plays bass for UK singer-songwriter Jake Isaac and is the musical director for contemporary Christian artist Lucy Grimble. Other credits include Christon Gray, Lady Leshurr, Jonathan Helser, Housefires & Samuel Lane. Charlie's a big fan of simplicity in his setup and the Nemphasis VT Compressor gives exactly that whilst providing everything Charlie expects from a compressor.

Becky Baldwin

Becky Baldwin is quickly becoming one of the UK's busiest rock bassists, performing over 100 gigs per year since 2013. She has performed as a session musician for a wide variety of bands in a plethora of genres and styles. Now, Becky finds a home in alt-rock/grunge band Hands off Gretel, heavy metal band Fury and trans-Atlantic hard rock band DORJA. As well as being an internationally touring performer, Becky works as a music educator which has brought her to lecture in Universities such as BIMM and Academy of Contemporary Music. In her hometown of Bristol, she has set up her own teaching facility with a community of other professional musicians, Bristol Rock Centre. Becky is proud to add Nemphasis products to her live rig, alongside other endorsements such as D'Addario Strings and GR Bass amps Read more about Becky on www.beckybaldwinbass.com Follow on Instagram http://instagram.com/beckybaldwinbass Facebook http://facebook.com/beckybaldwinbass

Antoine Cotton

At the crossroads between neo-soul and hip hop, London-based music artist and producer Antoine Cotton, aka COTTON, is blending guitar, keys and vocal in energetic tones. After graduating in music writing, he is now also cutting his teeth on music production, working with other artists to develop their sound, while still refining his own. Growing up in a music environment in Switzerland, COTTON picked up the trumpet at the young age of eight before switching to the guitar and the piano as a teenager. After stepping into London's music scene, the 26-year-old singer quickly built himself a repertoire inspired by jazz, funk, blues and strong soulful backgrounds. Last year, he released two songs – "Roamer" and "Who You Wanna Be" – while also performing at top London venues including; Brixton's Hootanany, Notting Hill Arts Club, The Finsbury and Ronnie Scott's Upstairs as well as playing live on Vibe 106.7 and at Shindignation festival.

David D'Andrade

David is a London based session guitarist. He has established himself as a versatile and dependable musician who's credits range from the influential 70's cult punk band "The Ruts DC", to being MD for New York Disco band "Odyssey" and Gospel / Blues singer "Michelle John". David is also a co-founder and co-writer of London Rock/Disco/Funk band Circus VIII.

Jason Tebble

Jason Tebble is a bass, synth bass and guitar player based in London. Initially a French Horn player he moved to bass after hearing early Jamiroquai albums and realising bass is way cooler. He has played for JJ Rosa, Odyssey, Laura White, Boy Matthews and Tokyo Taboo to name a few. He is also a founder member and co-writer for UK funk rock outfit - Circus VIII. As well as his session work Jason also plays in the house band at The Piano Works and Studio 88, two of Central London's biggest live music venues. Writing and arranging is as important to Jason as playing and he spends a lot of time writing for Circus VIII and other emerging UK artists. He is also endorsed by Gallien-Krueger amplification and Anaconda Basses.

Jimmy Sims

Jimmy has had a successful career as a bass player for over fifteen years. Inspired by Kerry Minear, family friend and member of seminal 70s band Gentle Giant, Jimmy quickly graduated from playing in local bands and Irish groups to touring and writing with some of the industry's most successful artists. Learning his craft 'on the job' Jimmy is a musician who is as comfortable in the pop world as the rock world. He has worked and written with a variety of artists such as Mika, Bryan Ferry, Amy Macdonald, Judie Tzuke, The Saturdays, James Morrison, Shane Filan and George Ezra.

Mark Abrahams

Hey, I'm Mark Abrahams. Maybe you've stumbled across this page accidently or maybe you put my name in a search engine after hearing the recent announcement that I had joined Wishbone Ash as their new guitar player and wanted to find out more about me, either way… WELCOME! Born in Leeds, UK in 1978, I've spent the last 30 years, living and breathing guitars. I have a music shop in Castleford, West Yorkshire, which sells… you guessed it… guitars! When I'm not in my shop, I'm playing guitar with the legendary twin lead guitar band Wishbone Ash, alongside original founding guitarist Andy Powell and when they're not on the road, I can be found somewhere around the North of England playing in the Yorkshire rock band, Coyote. I grew up listening to bands such as Dire Straits, Eric Clapton and of course Wishbone Ash… who have always been my favourite band and main influence. Also blues guitarists Stevie Ray Vaughan, Robert Cray and Peter Green have influenced my playing style. Previous live work has seen me playing over 100 dates a year with Coyote as well as touring the UK alongside the likes of Oliver Dawson Saxon and the amazing ex Guns n Roses guitarist Ron 'Bumblefoot' Thal. I use Gibson, Fender and Elvidge Custom Guitars, ENGL and Fender amps, Pedals by TC Electronic, Carl Martin, CAE, Friedman, Xotic, Ernie Ball, Boss, Homebrew Electronics. I also love, use and endorse some of the best pedals i have ever played, from the Italian company 'Nemphasis'.

Simone Masina

Simone Masina was born in Bologna in 1976 and as a child demonstrates a precocious artistic talent. Abandoned his graphic-art studies, soon he decides to devote himself entirely to music. After completing his classical studies with doublebass's virtuoso Daniele Roccato, Simone decided to continue studying double bass without abandoning the electric instrument.His versatility led him to explore easily between pop and classical music. Since 2005 he has been member of the orchestra of the most italian famous TV show, Domenica In, and has collaborated live and in studio with Gino Paoli, Ornella Vanoni, Lucio Dalla, Alexia, Max Gazzè, and so many other italian pop artist. It's a founding member of Ludus Gravis, a only-of-a-kind group made of 8 double basses, whose artistic direction was curated by the double bass legend Stefano Scodanibbio. With Ludus Gravis, Simone has recorded for ECM and WERGO and played in the most important European Festival of Contemporary Music. In 2014, he worked in Japan as Principal DoubleBass of Kusatsu Festival Orchestra. He participated in four European Tour of the american singer/songwriter Bill Toms, Bruce Springsteen's lead guitar In December 2011 he obtained a Master's degree in Doublebass at the Conservatory of Perugia with a thesis on John Cage, while in 2015 he obtained a second Master degree in Jazz at the Conservatory of Ferrara with a thesis on the LiveLooping.

Cyrus Bayandor

Cyrus has toured worldwide with several artists, most notably The Staves. Career highlights so far include playing the final night at Earls Court supporting Bombay Bicycle Club. He is currently playing bass on tour with Florence and The Machine.

Alessio Menconi

Alessio Menconi won the award as "Best Soloist" in Gran Prix du Jazz" and in 1993 he won "Eddie Lang"contest (the most important competitions for guitarists in Italy), winning the first prize as best italian jazz guitarist. He played in tour in Europe, Asia, Africa, North, South and Central America playing in more than 30 countries and recording over 40 cds with several musicians: Billy Cobham, Paolo Conte, Jimmy Cobb, Toninho Horta, Aldo Romano, Shawnn Monteiro, Danny Gottlieb, Gary Husband, Enrico Rava, Daniel Humair, Flavio Boltro, Stefano Bollani, Albert "tootie" Heath , Paolo Fresu... In 2003, he partecipated as only italian to the cd "Voodoo crossing-a tribute to Jimi Hendrix" with Robben Ford, Steve Lukather, Hiram Bullock, Larry Corryell and many others. Today he teach jazz guitar and jazz ensemble in the conservatory of Genoa and La Spezia. He gained "Jazz Lighthouse" career award in 2009. In 2011 he was included in a cd compilations of world best jazz guitarist as only italian. In 2014 his cd "Sketches of Miles" was included between 100 best jazz records of the year in the magazine "Jazz It".

Chris Buck

Biography coming soon...

Henry Guy

Henry Guy is a London-based producer, bassist and Musical Director. A graduate of the Leeds College of Music, Henry gained an honours degree in Jazz Studies, studying both electric and double bass. An accomplished bass guitarist, synth and double bass player, his wide range of musical influences and broad stylistic knowledge have led to him to work with some of the biggest acts in the UK including: Emeli Sande, Katy B, Gabrielle Aplin, Ella Henderson, Duke Dumont, Blue, Rosie Lowe, Nao, Becky Hill, Mark Ronson, Delilah, Sinead Harnett and Alex Hepburn among others.

Elliott Randall

Elliott Randall's illustrious career has encompassed a wide and varied cross-section of World Musical forms. These include: record production, composition, electronic research and development, lectures and teaching, and of course, a legendary contribution to popular guitar performance and recording. His guitar solos on Steely Dan's "Reelin' In The Years" and "Fame" (the motion picture) have entered Rock history annals. Elliott has recorded and performed with artists as diverse as The Doobie Brothers, Carly Simon, Seatrain, The Blues Brothers, Carl Wilson, Peter Wolf, Peter Frampton, James Galway, Richie Havens, The Rochester Philharmonic and The American Symphony Orchestra, among many others. In addition, he is a favorite of esteemed songwriters Jimmy Webb, George David Weiss, Don Covay and Laura Nyro. Other credits include: music consultant for NBC Saturday Night Live and Oliver Stone, and projects with producers Jerry Wexler, Joel Dorn, Steve Lillywhite, Eddie Kramer, David Kershenbaum, Bill Szymcziyk, Eumir Deodato, Bob Crewe, Andrew Loog Oldham, Elliot Scheiner and Gary Katz among many others. In addition to artistic projects, Elliott has also played, produced and composed myriad advertisements (jingles) for television, radio and cinema, for clients including Coca-Cola, PepsiCo, Miller Beer, Budweiser, Cadillac, Ford, McDonalds, Burger King, Wendy's, CitiBank, General Mills, Nabisco, Proctor & Gamble, MTV, ESPN, CBS, ABC, BBC-TV and countless others. Cutting edge technologies: Since the advent of midi in the early 80s, Elliott has worked as independent consultant for a wide range of companies, including Akai, Roland, Korg and Yamaha, in the areas of musical instrument and amplifier development, recording & sampling technology, software design, and education. Current projects include recording & production, lectures, and consultancy on multimedia content. In early 2015, Elliott began a series of collaborations with Neil Innes; the delightful creative mayhem continues…

Sandy Beales

Sandy Beales is widely known from his work with the hugely successful boy band One Direction. From his successful audition in 2011, Sandy toured the world through stadiums and TV shows until the band took a break in January 2016. Sandy's first exposure to the bass came at 15. Encouraged by a friend who wanted to start a band he found himself a bass guitar and has never looked back! Citing Motown's James Jamerson as his ultimate bass idol his development as a player was also heavily influenced by the playing of Pino Palladino and Flea (Chili Peppers). Outside of his time with the One Direction juggernaut he has played extensively, both live and in the studio, with a wide range of artists across many different genres of music. Sandy is currently recording an E.P with his trio, alongside Brendan Brown from Wheatus and Josh Devine from the 1D band.

David Kyle Payne

David Kyle Payne is a professional bass, synth bass and double bass player based in East London. He has been on the circuit for 3 years in a career that has seen him play with UK artists such as Karen Harding, John Newman, Craig David, Ben Haenow and Nina Nesbitt to name a few, at some of the biggest venues and festivals in the UK and Europe. David is currently the full-time bass player for chart-topping UK Producer Sigala and X-Factor winner Joe McElderry.
About Nemphasis
"As soon as I tried out the Nemphasis range, I knew this was the sound I had been looking for"

Jon Myron Clark

Jon started playing guitar at the age of ten years old where he proved to be a natural. Soon after high school, Jon enrolled in the Dick Grove school of music where he studied studio guitar, and contemporary arranging. After a couple of years of knocking on doors and hanging out at clubs where all of the best L.A. studio and side musicians jammed during after hours, Jon was introduced to session guitar ace and recording artist PAUL JACKSON JR. To make a long story short, they hit it off right away and soon became friends. Before long, Paul was recommending Jon for different jobs in the L.A. area. This proved to be just the start Jon needed. After what seemed like over night, Jon had recorded, performed, and/or toured with some of the biggest stars of the music world. A small list includes: MICHAEL JACKSON BAD TOUR, LIONEL RICHIE, BABYFACE, RICHARD MARX, EDGAR WINTER, ISAAC HAYES, THE BLUES BROTHERS, COOLIO, VANESSA WILLIAMS, PATRICE RUSHEN, DONNY OSMOND, CHERYL LYNN, THE EMOTIONS, to name a few. He has also written and produced songs for GRAMMY nominated, and Award winning Indie artist NIKKOKE. Jon's credits also includes playing guitar on major TV shows, and film projects as well. Also, Jon recently completed a three year engagement, traveling the world as one of the guitarists on the Michael Jackson THE IMMORTAL World Tour, by Cirque Du Soleil. This show performed in 141 cities, 27 countries, 4 continents, 500 show was viewed by 3.5 million people.

Andy Attanasio

Brooklyn-born bass player Andy Attanasio is a member of The Slim Kings. The band, which features iconic drummer Liberty Devitto (Billy Joel) and Michael Sackler-Berner on guitar/vocals, has opened for ZZ Top, Spin Doctors and Los Lonely Boys, as well as had their music featured on Showtime's Nurse Jackie and Netflix's Bloodline, among others. The band recorded with producer Steve Jordan (John Mayer/Keith Richards) in 2015 and their full length album produced by Joel Hamilton (Black Keys/Pretty Lights) is awaiting release. Outside of the Slim Kings, Andy has recorded bass for sessions with Hip Hop legends Sean C and LV (Jay-Z/Wale), having landed on records such as Puff Daddy and the Family's MMM, Dave East's Hate Me Now, and many more. Andy has toured live with Hip Hop/Blues duo CharlieRED, and can be heard regularly all around NYC's vibrant live music scene, often appearing alongside frequent collaborator Matty Amendola and his 825 Records roster of artists. His latest project involves working as the in house bassist and musical director for Vinyl Crown, a NYC based creative collective and record label.

Tom Williams

Tom is a freelance session musician living and working from central London. Keeping up the family tradition of holding down the low end (Tom is nephew of John Glascock of Jethro Tullfame) He has been a professional musician for the last 15 years. Currently working with artists such as Tiffany, Michael Malarkey (star of Hollywood's 'The Vampire Diaries') Lucy Rose, Lynne Jackaman, Leogun, and his own project A.A Williams. Previous artists include: Rankin, Pete williams (Dexys midnight runners) Joelle Moses (ITV's The Voice) Kristian Marr (Amy Winehouse).

Maurizio Mariani

Sono nato nel Febbraio del 1974. Ho iniziato a fare musica all'età di 6 anni, studiando chitarra in una scuola di musica della mia città. A 11 anni sono passato definitivamente al basso, studiando prevalentemente come autodidatta. Dal 1990 ad oggi ho lavorato live e in studio prevalentemente per artisti italiani, in qualità di bassista, produttore, arrangiatore, sound engineer. Aleph - album "Guerra" (1995) per la Polygram. Massimo Di Cataldo - album "Siamo nati liberi" (1996) per la Sony. Barbara Cola - album "Come quando piove al sole" per la Sharpei. Live nei Tours 1998/2000 Fabio Valenzano – album "Niente da Perdere" (1997) per la BMG. Gatto Panceri - in alcuni live nel 1999 Daniele Groff - album "B.I.T." per la BMG e live nel Tour 2000. Vittorio Nocenzi del Banco Del Mutuo Soccorso – bassista/programmatore Bassista per l'Orchestra di Tor Vergata del M°Marco Frisina durante i concerti del Giubileo in Vaticano Registrazioni come bassista colonna sonora del film per la tv "Giuda". (Rai/Mediaset) Promozioni televisive con artisti internazionali (Craig David, Phil Collins, Lionel Ritchie, Ronan Keating ecc…) Luca Barbarossa - Registrazione album Fortuna(partecipazione Sanremo 2003) nel 2003 per Sony, come arrangiatore, sound engineer (registrazioni e missaggi) e bassista. Live nei Tours 2002 e 2003. Francesco Di Giacomo del Banco Del Mutuo Soccorso - bassista. Michele Zarrillo – Registrazione album "Liberosentire" 2004 e live nei tour 2004/2005/2007. Stelvio Cipriani – Registrazione colonne sonore e assistente agli arrangiamenti. Docente di basso e HD recording presso la scuola "The Rock Institute of Audio Recording e Production" Patty Pravo – Live tour 2006, registrazione album "POUR TOI" presso gli studi Digital Factory di Luc Besson, Normandia. Michele Zarrillo – Registrazione album Nel Tempo e nell'Amore(Sony/Bmg 2008) La Divina Commedia – Opera Teatrale del M° Marco Frisina The Niro (Artista Universal International) – Tour 2007 Luca Barbarossa – Realizzazione brano "Fino in Fondo" Sanremo 2011 (Margutta '86) Alfredo Serafini – Realizzazione e produzione del singolo "Bella è la vita" per TATTICA srl, brano vincitore del premio "Nuovi Emergenti" ai WIND MUSIC AWARD 2011 all'Arena di Verona. Malika Ayane - Testo del brano Medusa(Combusti/Mariani/Combusti) presente nell'album Ricreazione- Sugar 2012

Lino Alibani

Biography coming soon...

Matty Amendola

Talented, versatile and uniquely-determined, Matty has been playing drums professionally since the age of 13, has recorded on a countless number of albums, released two of his own and has quickly become a recognized producer and songwriter. In 2008, he started music incubator, 825 Records, Inc., delivering material from a wide-ranging roster of artists (Katie Lee, Fleet Walker, The Lovegoods, Jay Shepard). He has landed world-wide broadcast licensing placements, developed dozens of independent artists from the ground-up and recorded and shared the stage with some of the biggest names in the industry including Adam Levine and Ty Taylor of Vintage Trouble. A Brooklyn native, Matty has been making big moves and is being recognized for his work in the New York City and national music scenes. Don't let his young looks fool you – this experienced musician started on drums at age five, and within a few short years he was sneaking into bars and clubs to sit in with as many musicians as possible. As a teenager, Matty started working as a musician for hire, making his mark performing on major television shows, national tours and studio work with some legendary heavy hitters. Encouraged by his father, Billy Amendola, who had three Billboard Top 10 dance hits with his band Mantus, Matty developed his talents beyond the drum kit, learning guitar and writing his own music. By age 13, Matty was playing with a variety of bands, opening up for larger acts in nearly every small venue in New York City. Throughout high school, Matty worked as a drummer for hire for studio work and live shows. He also started running his father's studio, helping young talent by producing their music and giving them a professional, marketable product. In late 2006, right out of high school, Matty embarked on a 22-city tour as both drummer and MD for Jump, a dance competition shown on Nickelodeon, and toured with Nick Diaz and Weird Old America. Through this extensive touring, Matty quickly became a well-known drummer within the industry for his hard-hitting rock/funk style and appeared in advertisements in every drum magazine in the United States. He got his first taste of fame playing bass in TV personality Damien Fahey's band, The Classic Futures. In addition to co-writing and co-producing their debut release, Another Way, Matty performed with The Classic Futures on MTV's TRL as well as on tour throughout the Northeast. His experience with them helped him discover his skill for studio work. "I love making parts and sounds feel multi-dimensional," Matty states. "I really love producing." In early 2008, Matty chose to stop touring and focus on producing in order to create marketable music for young artists. I quickly went from red carpets to dingy studio carpets in recording studios,says Matty. And so, the music incubator 825 Records was born. Matty works closely with every artist on the 825 roster, using his songwriting and producing expertise to craft raw materials info polished, finished musical gems. He built a small team to drive the marketing and publicity campaigns of each artist and gained wide regard in the industry as a label that stays true to its independent roots. Artist development is best put into the hands of the artists themselves,said David Weiss in Sonicscoop.com. Matty has also periodcially released solo material since 2007; with each track transitioning easily between heavy rock, catchy pop and slow ballads, forcing the listener to wonder what style he'll pull out next. Grammy Award Winning audio engineer and now co-worker, Butch Jones (Rolling Stones, Talking Heads, Madonna) says, "Working with Matty is hard to put into a few short words. But it's a real charge for me!" Amendola rebuilt 825 Records' studio and facility in the summer of 2014, with the help of studio builders Chris Harmaty & Brian Dorfman. Since then, it's very rare to catch Matty on stage, but if and when you do, it's always something special. From corporate events for IBM & Nike, to private parties with Steven Tyler, Vince Neil, and Adam Levine, be sure to follow Matty on his social networks to keep up on all of the action! Matty has had the pleasure to produce, record, perform, and/or teach clinics with industry legends such as: Adam Levine, Justin Guarini, Jody Porter, Elliot Easton, Mark Hudson, Hugh McCracken, Steve Lukather, Nuttin' But Stringz, Tom Scott, Vince Neil, Ty Taylor, Leslie West, Mike MacIvor, Paul Gilbert, John Blackwell, Vinny Appice, Will Lee, George Small, Jeff "Skunk" Baxter, Doane Perry, Charles Perry, Gary Hoey, Dunn Pearson JR, Bette Sussman, Rudy Sarzo, Elaine Caswell, Carmine Rojas, Bruce Kulick, Tituss Burgess, Jon Paris, Temar Underwood, Aaron Spears, Dave Matos, Mark Rivera, Tinker Barfield, Denny Seiwell, Jay Messina, Kip Winger, Curtis King, Carmine Appice, Liberty Devitto, Jena Kraus, Teddy Andreadis, Toni Rose, Butch Jones, Gary Van Syoc, Janice Pendarvis, Tommmy Byrnes, Vinnie Zummo, John Moyer, among many others.

Roberto Lo Monaco

Composer, arranger and performer live, tour and studio with: Alchemist, F.R.A.M.E., Soulectric Jazz, Brian Baker, Dean Bowman, Michael Allen, O.T., Anagramma, Deelay, Enrico Capuano & T-Rock, 'O Zulu, Mario Biondi, Spagna, Diodato, Tony Esposito.

Massimo Menotti

He early studied classical and electric guitar in Florence, then he accomplished Guitar and Composition classes at Mantua Conservatory. To fulfill his interest towards other forms of musical culture he has enriched his academic studies by experiencing other musical fields, mainly improvisation, experimental music, minimalism and ambient music. He has made many concerts in solo and with various ensembles, mostly featuring contemporary music. Among his collaborations with other musicians, it's worth mentioning those with the improvisation group Monte Analogo, with the experimental music ensemble Playtime and with the minimal music ensemble Timegate, all of which he has been founder member. He has recorded for several record labels and has created original music for installations and soundtracks, featured in several festivals and public spaces.

Aldo Mella

As a self-taught musician my first experiences were within the ambit of rock music during the '70s. At the age of eighteen I was drawn closer to jazz and dedicated myself to studying the double bass. This was also the start of an intensive concert period, as well as a period of in-depth collaboration with Italian and foreign musicians. The 1980's and 1990's were periods of extremely varied and intense experiences, which led to my personal growth as an artist (AREA 2 – MILESTONES QUARTET with FLAVIO BOLTRO etc.) *see COLLABORATION below. During this period, over and above significant activity as a double bass player, my passion for composing music also developed in projects like XAXEXO FUNK - MELLA & ALLIONE QUARTETTO JOKO VOCALE CONCORDE and in 1994 I formed L'ARCHETIPORCHESTRA: a Big band that included the best jazz exponents from Turin. The Orchestra cut its first CD in 1995 for OFR and received many favourable reviews in specialized magazines in America. In 1997, my introduction to the pianist FRANCO D'ANDREA led to the formation of a new quartet with ANDREA AYASSOT (saxophone) and ALEX ROLLE (drums). While I was a member of this quartet I took part in numerous festivals and shows (which included shows in AUSTRALIA, SLOVENIA, SPAIN, INDONESIA) and I cut 13CDs (*see DISCOGRAPHY). In 2014 forms the Youlook group: Luisa Cottifogli vox and Gigi Biolcati Percussion, with which he recorded the CD Desert Island. Currently, in addition to the collaboration with pianist Franco D'Andrea, he is working on the new album of Youlook. At present, in addition to being an active musician I am a sound engineer with my own recording studio (ACOUSTIC SOUND). COLLABORATION Robin Keniatta, Lou Blackbourn, Adam Makovitz, Gene Bertoncini, Gary Bartz, Charles Tolliver, Jimmy Owens, Lee Konitz, Martin Dietrich, Ricky Lawson, Bruce Forman, Jack Walrath, Peggy Stern, Manhu' Roche, Franco D'Andrea, Massimo Urbani, Flavio Boltro, Stefano di Battista, Guido Manusardi, Giulio Capiozzo, Luigi Bonafede, Antonio Farao', Eric Legnini, Emanuele Cisi, Antonio Marangolo, Ellade Bandini, Andrea Allione, Giorgio Licalzi, Francesca Oliveri, Fabio Concato, Rossana Casale, Nelson Veras, Stefano Cantini, Stefano Bollani, Carl Anderson, David Liebman, Charlie Mariano, StanleyJordan, Kenwood Dennard, Chico Chagas, Steven Berstein, Rudi Migliardi, John Etheridge, Dave Douglas, George Garzone, Marco Tindiglia, Han Bennink, Marco Pereira, Dan Stulzman. FESTIVAL and CONCERT Manly Festival e Barossa Valley Music Festival in Australia, Zagabria, Spagna, Nyon, Umbria Jazz, Venafro Jazz Meeting, Iseo, Festival della Canzone d'Autore di Recanati, Premio Tenco, Atina Jazz, Festival Citta di Nuoro, Sanremo Blues, Verona Jazz, Siena Jazz, Musicum Concentrum, LaPalma(Roma)Firenze, Basement(Sidney), Bilboque(Parigi), Satchmov(Slovenia), Capolinea (Milano), Music Inn, Big Mama AlexanderPlatz(Roma), TeatroPetruzzelli(Bari), Teatro Olimpico(Roma), Teatro Verdi(Firenze), Festival di Ravello, Conservatorio G.Verdi, Auditorium Rai(Torino), Casa del Jazz (Roma), Teatro Metastasio di Prato, Festival Jazz Torino, Casa del Jazz(Roma,), Java jazz Festival, Crossroads+varifestival:Chiasso,Bergamo,Avigliana,Nuoro,Piacenza,Firenze,etc,etc. DISCOGRAPHY Enklisis (DDD ) Mella & Allione Quartetto leader Area 2 (Gala Records) Area 2 Andros (Nota) Andrea Allione Archetiporchestra (OFR) Archetiporchestra leader Jobim (Philology Franco D'andrea new quartet Ballads and rituals (Philology) Franco D'andrea new quartet Eleven (Philology) Eleven di Franco D'andrea Combinazione 1 (Via Veneto jazz) Franco D'andrea new quartet Franco D'andrea+T.Arco time percussion (Philology) Franco D'andrea new quartet The siena concert (Blu Note ) Franco D'andrea Quartet (2008) Dancing Structures (Backbeat) Franco D'Andrea Quartet Half the Fun (El Gallo Rojo) Franco D'Andrea Quartet (2009) Afa (OFR) Antonio Marangolo Send in the clown (INDIE) Francesca Oliveri e Elena Roggero Il mio posto nel mondo (DDE) Animalunga (2008) leader Indefinita Atmosfera (Schema) Neos La nuite americane (Philology) Giorgio Licalzi Santa Lucia (Indie) Giorgio Licalzi Latin Touch (Rejal) Roberto Taufic Origini (Susa) Marco Fratantonio Bra Session (Splash') Guido Manusardi Merry Christmas in Jazz (Indie) Rossana Casale Lo Stato Naturale (Polygram) Rossana Casale Strani Frutti (Carish) Rossana Casale Billie Holiday in me (Azzurra) Rossana Casale Riflessi (Azzurra) Rossana Casale Opera Gialla (Calzati) Luigi Cilunbriello Per fortuna c'è il Cavaliere (Nota) Fausto Amodei Sorapis (El Gallo Rojo) Franco D'Andrea Quartet Market Polka (Zone di Musica) Animalunga Traditions And Clusters (El Gallo Rojo) Franco D'Andrea Monk and the time machine (PDM) Franco D'Andrea Sextet Desert Island (Art UP Records) Youlook -Cottifogli-Mella-Biolcati leader Bangalore ( Ninetyandninerecords) D'Agaro-Mella-Rivagli leader Three Concerts (Parco della Musica) Franco D'Andrea Sextet

Michelangelo Brandimarte

Born in Atri, Italy on November 18, 1981, Michelangelo began studying grand piano at the age of seven and, at fourteen, moved to electric bass. In 2003, he received his diploma in music, specializing in jazz bass, from the Accademia Musicale of Pescara under the instruction of Maestro Maurizio Rolli, he is graduated magna cum laude in Jazz Electric Bass at the Pescara Conservatory. He participated in numerous courses for bass, stand-up bass and harmony with many musicians, including: Maurizio Rolli, Alfredo Impullitti, Ramberto Ciammarughi, Cameron Brown, Paolo Damiani, Michael Manring, Diana Torto, Gainluca Esposito, Garrison Fewell, Dario Deidda, Jimmyn Owens, Gerge Cables, Giulio Capiozzo, Alain Caron, Domneique di Piazza, Gigi Cifarelli, Cuong Vu and others. In 2004, Michelangelo participated in the prestigious "Pistoia Blues Festival" with the band Alex Whatanna & Tha Big Fat Balls. Then, in 2004 and also in 2008, with the Fabulous Wood at "Hills In Blues" in his hometown of Atri, plus "Melizzano In Blues (2008)", "Ameno Blues Festival (2009), "Porretta Soul Festival" (2009), "Subiaco Blues Festival" (2009), Suoni Mediterranei jazz festival (2009), Atri Music Camp 2012/2013, Lugocontemporanea 2013, Pescara Jazz 2013, Umbria Jazz Winter 2013, Umbria Jazz 2014, Jazzahed! 2015 (Germany) and more. He has been teaching bass since 2004 at the Spoltore Music Academy and, since 2006 at the Cultural Association "Otis Redding" of Atri and from2013 at the "Accademia Musicale Pescarese"as teacher of electric bass, computer music and harmony. He played bass for the recording of the album, "Have You Seen the Rose", by Paolo Giordano, of which, bass guru Michael Manring, Frank Gambale, Michael Cusson also participated. In September, 2008 he became part of the Momo Family, who will be playing a the "Atlantis Music Convention", in Atlanta, GA, USA. He also continues his research in the experimentation of electric bass and the applied use of computers. In 2009 he found the band Nemo Project, and he write all the composition of the first album of this band. On Decembert 1th 2010 is on sale the first cd of Nemo Project and on January of 2015 is on sale the new album named SILENT with featuring Cuong Vu and Ramberto Ciammarughi. In 2013 is on sale "Chiaroscuro" a cd with the 3db Trio (dodicilune 2013) where he is author of four songs. He play with some great musicians like Cuong Vu, Ramberto Ciammarughi, Gigi Cifarelli, Claudio FIlippini, Israel Varela, Raffaele Casarano, Giorgio Distante, Paolo Giordano, Carlo Morena, Achille Succi and many others. Is the artistic director of the Atri Music Camp International Festival, which every year organizes concerts and workshops of new music. Was voted among the best 10 bassists for the Italian magazine Jazzit in 2012, 2013 and 2014. He works constantly looking for new sounds with bass, synth, and effects. He have a Bass Solo performance and is recording a Solo Album

Marco Sassetti

Marco Sassetti, born in Fucecchio (Fi) - Italy - on 23/01/1982. He began playing the electric bass at age 17. He graduated Lizard Academy in Fiesole with 30/30 and laude. He graduated in electric bass Jazz at the Conservatory of Bologna with 110 and laude. Teaches at the Lizard academies of Pisa and Massa Carrara,and Academy Bass to Rock of Pisa, also teaches other music schools in Tuscany. He is active as a sideman and session musician, working with numerous professional band in Tuscany. He has attended master classes and private studies with:Dario Deidda, Federico Malaman, Victor Wooten, Michael Manring, Billy Sheehan, Hadrien Feraud, Alain Caron, Stu Hamm, T.M. Stevens, Lincoln Goines, etc…

Pete Callard

Pete Callard graduated as 'Outstanding Student of the Year' from Musicians' Institute in Hollywood, California. Since returning to England his many credits include Lionel Richie, Queen, Annie Lennox, The Bee Gees, Ronan Keating, Will Young, Shirley Bassey and Chaka Khan, alongside numerous TV shows, films and recordings. He also leads his own jazz quartet and trio and is a member of acclaimed electronica outfit Shpongle, with whom he's recorded several albums and performs around the world. In the guitar community he's perhaps best known for his regular jazz columns in Guitar Techniques magazine, and frequent contributions to Guitarist and Total Guitar magazines, and was for many years a tutor at the Academy of Contemporary Music (ACM) in Guildford Premi Guitar Institute of Technology Outstanding Student Of The Year - Musicians Institute, Hollywood, LA

Thomas Bottaini

WHAT I STUDIED DEGREE in communication strategies and public policy at the University of Florence DEGREE in Media and Journalism at the University of Florence , CERTIFICATE in Modern Guitar , CERTIFICATE teaching qualification - Modern Guitar , EXPERT IN COMMUNICATION AND COPYRIGHT ONLINE. YOUTUBE PARTNER GOOGLE PARTNER ITA WHAT I DO I produced my instrumental album ARTYC in which also contributed two great Italian artists : Fabrizio Bicio Leo and Stefano Sebo Xotta . I went out in all newsagents of Italy with my interview on Magazine YouTalent , talking about my musical philosophy and how I made my solo album ARTYC . I collaborate with the artistic direction of the hall music of Coop.it di Montecatini T. I play guitar in "PIANETA ZERO" (tribute band Renato Zero) . I collaborate with the primary school for musical workshops . I wrote a modern virtuoso guitar booklet . I help the new generations of artists to grow musically . I played as a guitar solo while opening the evening of Dj-set by David Guetta on stage in Tuscany. WHAT I THINK We must learn to listen. "Never ask limits" has always been a philosophy to follow so constant in my studies, both in studio and live. Making music means to work with emotions bare hands, knowing how to manage the right notes to vibrate the right chord on our mood. So I discovered" the world of composition and arrangement", a fascinating area, where rules designed assume a more malleable, where anything can be justified by the end. "Study has helped me to understand, play helped me to listen. "

Jake Brett

Jake Brett is a UK based songwriter, producer and multi-instrumentalist. Being described as a metaphorical storyteller. Poetic in his lyrics as much as his sound. He brings together elements of Art Rock, World Music, Classical and Hip Hop to create dense, deep pop with an electronic tinge. Jake is also a highly experienced guitar player and has used Nemphasis pedals regularly in live performances and in the studio since 2014. His debut album "The Boleen Modifer" is released summer 2016 and you can hear some of the Nemphasis pedals at work.

Andrea Zaccari

Andrea Zaccari Immersed in the world of music since I was a teenager, I studied classical piano. I have always been attracted to low frequencies that eventually brought me to become a self-taught bass guitar player. I then partecipated in technical and theoretical courses held by excellent teachers, as well as seminars attended by world-famous bass guitar players, all of this constantly accompanied by seriously practice, listening to all kind of music and a twenty-year long performing experience. LIVE COLLABORATIONS: Annalisa Minetti, RON, Fabio Concato, Ivana Spagna, Fiordaliso, Riccardo Fogli, Alexia, Luisa Corna, Barbara Cola, Lisa, PinkFloyd Sound Tribute, Filippo e Tommy Graziani, Serena Abrami, Gigi Cifarelli, Massimo Manzi, Matteo Borghi, Michele Pecora, Aida Cooper, Jimmy Fontana, Peppino di Capri, Gipsy Kings Family, Renato Zero National Tribute, Girovela Tour 2005-2006, Monica Hill, Stefano Tedeschi Band, Alessandro Svampa Group, Luigi Sbriccoli Fontana, Coro Nazionale dei Pueri Cantores, Quelli che non solo Gospel etc.. STUDIO COLLABORATIONS: Annalisa Minetti (2016), Annalisa Minetti (2015), Luigi Fontana - L'Illusionista (2013), Alessandro Svampa Group (2013), Annalisa Minetti - In Volo (2012), Aida Cooper (2012), AudioCD per Libri Didattici Lizard (2011), Serena Abrami, Stefano Tedeschi Band (2011), Mario Minati - Guarda Me 2010, SABA - Torna da me 2008 con il M° Carlo Gargioni, Coro Nazionale dei Pueri Cantores, Michele Pecora - Faccio Altro 2007, Melissa "Giulio sono io" (2002) con Massimo Varini, 3.1 Quartet (2007), The Bluesdogs (2004), Flowers of Love (2001).

Avery Johnston

16 Year old (2016) Avery Johnston personifies what being a guitar prodigy is truly about. Fascinated by the guitar at early age of 4, he has spent his young life learning to master the instrument. His indispensable thirst for music has been the driving force of his talent - his love for playing music is the return for his dedication and hard work. Classic rock music is the catalyst for his playing style. His guitar god role models range from Jimi Hendrix to Guthrie Govan. Other musicians that inspire his diverse playing style place Al DeMiola, Joe Satriani and Steve Vai at the top of his guitar virtuoso's list of the best. Avery performed on stage for the first time at age 9 when he was invited by Nashville recording artists Aces Up to share their stage. That was the beginning of a remarkable journey for this young artist that drives his love for performing today. Since then Avery has had the honor of performing with artists Chris Ballew (Presidents of the U.S.A) and John Batiste at Seattle's prestigious Paramount Theater. He has shared a stage with 10 time Grammy nominee Meshell Ndegeocello in the iconic Moore Theater. "I am honored to have been mentored by some of the industries finest. What I project on stage and the emotion I put into my music are culmination of those that I have met and worked with along the way," says the high school junior. A member of the South Sound Blues Association, PSMFYA and Moore Music Alumni, Avery also credits these and other community based programs with inspiring him to pursue his music interests. Finding venues to play in has always been a challenge, due to restrictions on age. Organizations like these give young musicians an outlet for their music. Avery's first band, Insuburban Avenue, formed when he was just age 12. By age 15 the band was touring, recording and creating a fan base all along the West Coast. After working with Producer Wes Schuck and Two Fish Studios, Insuburban Avenue released their first EP titled "The 5 Year Plan". Recently taking part in a blues project Avery and the Emerald City Blues Band headed to Memphis TN in January, 2016 to perform during the International Blues Competition and all youth showcase. Clubs and Activities: South Sound Blues Association, Puget Sound Music for Youth Association, Emerald Ridge

Gio Mirage

Giovanni Melendez from San Juan, Puerto Rico began playing Puertorican "Cuatro" at the age of 15. Three years later he bought a guitar and began what led him to become a highly recognized guitarist in the Puerto Rican metal scene. Most notably for his work in progressive metalcore band The Mirage Theory. His sound contrasts crushing complex riffs that break into gentle melodies of euphoric catharsis. He also has a unique fingerpicking style, which he adapted to guitar from the "Cuatro". His accomplishments include sharing the stage with internationally recognized bands like Job For a Cowboy and August Burns Red, a tour though the lower east coast of the US, and two self produced music videos. Gio Mirage (as his friends call him) also gives private guitar lessons to aspiring metal guitarists. Currently Gio is writing material for his personal solo project and for gear reviews.