Silver Box Booster
Booster con equalizzatore per chitarra
"This goes to 20…" La naturale estensione del potenziometro della chitarra.
Il Silver Box Booster per chitarra, utilizzabile sia con chitarre elettriche o elettro-acustiche, offre fino a 22 dB di clean boost, un overdrive naturale e rispettoso di ogni nuance esecutiva, e un EQ altamente musicale, il tutto mantenendo inalterate le caratteristiche timbriche dello strumento.
Da suoni clean puliti e brillanti a sonorità crunch altamente dinamiche, da suoni corposi a spettro pieno fino a sonorità che tagliano il mix con decisione, il Silver Box fornisce un suono "in your face" pieno di carattere e presenza.
Il multi tool perfetto per il professionista.
Il Silver Box Booster nasce dalla collaborazione di Nemphasis con l'amico e musicista Marco Tafelli.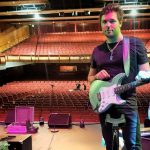 David D'andrade
Co-founder and co-writer of London Rock/Disco/Funk band Circus VIII.
The Silver Box pedal is now an essential part of my rig. It's as at home boosting my drive pedals into ultimate saturation as it is adding muscle to clean or compressed tones. The onboard eq is great for dialling in the sweet spot for different guitars or applications and is far more musical than other eq loaded boost pedals I've used. My search for the perfect boost pedal is finally over.
Pete Callard
Shpongle, Lionel Richie, Queen, Annie Lenox, Shirley Bassey, Kd Lang and more...
Cleary the product of witchcraft, this pedal takes your sound and simply make it better! The Silver Box Booster is so much more than simply a clean boost, giving you huge tonal options and everything from clean sparkle to mild distortion coupled with all the boost any sane person could possibly desire...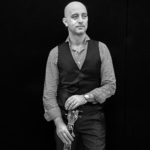 Alessio Menconi
played in tour in Europe, Asia, Africa, North, South and Central America playing in more than 30 countries and recording over 40 cds with several musicians...
Molti usano il booster per alzare il volume, e per questo ce ne sono tanti e sono tutti uguali; ma quando invece vuoi semplicemente arricchire il suono senza snaturarlo,in questo caso non sono tutti uguali . Questo pedale dimostra la qualità e la cura nel dettagli con cui sono progettati i pedali nemphasis. Io uso il Silver Box per dare più corpo e pochi db in più al mio strumento ed utilizzandolo in catena con il "White Scream" ottengo tutti i suoni che voglio senza che quasi l'ascoltatore capisca che ho un booster.
Analog is Better!
Clean boost fino a 22 dB.
Doppio controllo di tono – bass e treble – per una maggiore versatilità.
True bypass.
---
Dark Lady "Red Knobs"
Distorsore HI Gain per chitarra
Il Dark Lady "Red Knobs", distorsore per chitarra, opera nel territorio HI-GAIN, aggressivo e potente, ispirato al Dark Lady Distortion/Fuzz ma con una distorsione timbricamente più "moderna".
Il versatile ed unico controllo di tono semplificherà la ricerca del suono perfetto che  sarà sempre musicale e dinamico, adatto ad ogni chitarra e chitarrista.
Il selettore "voice" permette di selezionare due stadi distinti di hard-clipping, per una distorsione calda e leggermente compressa o aggressiva e con ampio contenuto armonico, il tutto con il minor rumore di fondo immaginabile.
Analog is Better!
Selettore "voice" per una distorsione calda e leggermente compressa o aggressiva e "moderna".
Efficace controllo di tono.
True bypass.
---
Mr.Q Driwah – Overdrive e Wah
Non solo un overdrive, non solo uno wah, ma entrambi in un singolo pedale.
Il Mr.Q vi condurrà nella terra di dolci, succosi e lirici toni lead e anche riff parlanti estremamente caratteristici.
Lasciati ispirare dalla moltitudine di colori e palette sonore che il potenziometro 'Q' offre lungo tutta la sua corsa.
Con un Mr.Q nella pedaliera, hai sempre a disposizione un serbatoio di personalità pronto all'uso.


Analog is Better!
Overdrive e Wah in un unico pedale.
Doppio controllo di tono – bass e treble – per una maggiore versatilità.
True bypass.
---
Z-PRO – Buffer professionale per chitarra e basso


Adattatore di impedenza, buffer, per uso professionale.

Lo Z-PRO buffer, collegato tra la chitarra/basso e amplificatore o catena dei pedali effetto, consente grazie ad un ottimale adattamento di impedenza, di mantenere inalterato il timbro dello strumento.

Particolarmente indicato quando il collegamento tra la chitarra o basso e amplificatore/mixer ha lunghezze notevoli (maggiore di 4 m) oppure la catena di pedali effetto è composta da pedali true bypass.

Lo Z-PRO Buffer non necessita di attivazione per il funzionamento infatti, non introducendo guadagno ma semplicemente adattando l'impedenza, è utile rimanga sempre in funzione.

Le ridotte dimensioni (38 X 92 mm) consentono l'inserimento in qualsiasi pedaliera.
Sandy Beales
Sandy Beales is widely known from his work with the hugely successful boy band One Direction.
The Z-pro is such a nice compact size, it fitted straight onto my pedal board and hardly takes up any space. Great little pedal for clearing up the signal chain and eliminating any unwanted noise.
Analog is Better!
Buffer Burr Brown utilizzato in apparecchiature audio Hi-End.
Dimensioni compatte.
Alimentazione fino a 18 VDC.
---
The Muff Distortion
Distorsore muff per chitarra
Nessun ruggito è mai stato più espressivo.
The Muff, distorsore per chitarra fornisce il caratteristico tipo di distorsione Muff, preservando tocco e stile esecutivo.
Ideale da usare sul canale clean dell'amplificatore, produce una distorsione ricca e corposa.
Il FAT MODE, selezionabile internamente, aggiunge una pronunciata risposta sulle frequenze medio basse perfetta per suoni lead grossi e sostenuti, con espressività e musicalità garantita da una eccellente risposta dinamica.
Il minimo rumore di fondo contribuisce a creare una ineguagliabile esperienza sonora.
---
Analog is Better!
Suono estremamente preciso e dinamico anche a bassi livelli di sustain.
Efficace controllo di tono.
True bypass.
---
X7 Tube Overdrive per chitarra
Heart of Valve.
Cosa c'è di meglio della saturazione organica, musicale e calda di una valvola 12AX7?
L'X7, overdrive per chitarra, è stato specificatamente realizzato per ottenere quel tipico suono versatile, puramente rock, che ha fatto la storia e che non ci si stanca mai di suonare.
Con il gain a settaggi elevati l' X7 fornisce anche una sorprendente quantità di saturazione, che va oltre i classici dosaggi tipici degli overdrive, restitu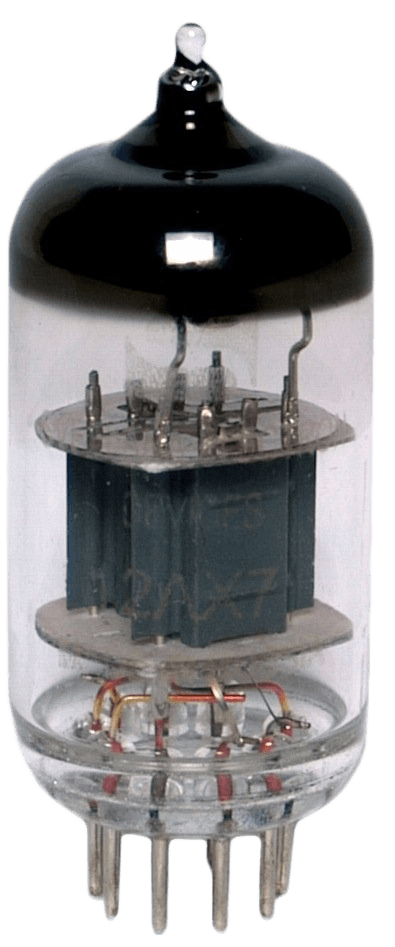 endo sostegno anche alle note piu' lunghe ed espressive.
Nessun abbellimento o decorazione sonora superficiale, solo tu e il tuo suono.
You and your X7.
Jeff Nading (Florida USA)
Loving the X7 pedal, it calls to mind an expensive Italian sports car! I have been searching a long time for a transparent overdrive that has useable gain (discernible notes and chords) and that doesn't kill my tone, finally found it! Love the fact that it is Tube driven as well (professional sounding, not toy-like). Awesome looking paint job and enclosure.
Analog is Better!
Valvola 12AX7 per il suono rock  potente e definito.
Controllo di tono estrememente efficace.
True bypass.
---
White Scream Overdrive per chitarra
Il suono setoso ed elegante del White Scream overdrive per chitarra, lo distinguono da ogni altro overdrive mai costruito.
Incredibilmente caldo e morbido, è in grado di far cantare ogni linea suonata.
Il controllo di tono a due bande, permette un ottimo interfacciamento con ogni strumento o situazione acustica.
Rumorosità incredibilmente bassa anche con regolazioni estreme.
Ti eri mai sentito a suonare così?

Analog is Better!
Bassisimo rumore di fondo.
Incredibile controllo dinamico.
Doppio controllo di tono – bass e treble – per una maggiore versatilità.
True bypass.
---
VT Comp Guitar Opto Compressor
Compressore ottico per chitarra
Grazie alla più alta selezione di componentistica, il VT Comp, compressore ottico per chitarra, è quanto di più vicino a un compressore da studio ci possa essere in un pedale.
Trasparente e musicale ad ogni settaggio, esalta dettagli esecutivi che andrebbero altrimenti perduti. Da uno squisito sostegno nei soli clean o leggermente distorti a uno squash estremo per parti ritmiche sode e groovose.
Il VT comp fornisce il meglio della regolazione auto-gain per il chitarrista.
Circuiteria ottica ispirata alle più famose unità rack da studio.


Chris Buck
I've been incredibly impressed by the VT-Comp - it's subtle, dynamic and extremely musical in its response. It's not leaving my board any time soon.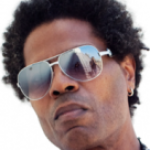 Jon Myron Clark
Currently playing guitar for Michael Jackson THE IMMORTAL World Tour by Cirque Du Soleil
A list of just a few of the current pedal type compressors that I own. The first Compressor that I ever owned, an original 1976 MXR Dyna Comp, a Keely 2, and 4 knob comp, a Pigtronix Tone Comp, a Wampler Ego Comp, a Carl Martin Comp, 2 Xotic SP Comps, an Electro-Harmonix Soul Preacher, an MXR Custom Comp, and Super Comp, an EBS MultiComp, and a Rivera Sustain Shaman. However, the Nemphasis VT-COMP is hands down the most transparent, and musical pedal compressor that I've ever tried.
Analog is Better!
Ispirato ai più famosi compressori ottici da studio.
Controlli Compress – Attack e Level (makeup gain).
True bypass.
---
Liquid Mind Analog Chorus
Chorus analogico per chitarra
Chorus analogico per chitarra dal suono avvolgente, fluido e mai estremo, ottenuto grazie all'impiego di un dispositivo Bucket Brigade, una precisa realizzazione dell'oscillatore LF ed alla scelta dei migliori componenti elettronici utilizzabili.
Particolare attenzione è stata dedicata al layout del circuito con l'obiettivo di eliminare completamente il rumore "click noise" derivante dal LFO.
Oltre ai classici controlli di DEPTH e SPEED, è presente la regolazione fine del tono "COLOR" del segnale effettato.
Il Liquid Mind ti fornirà quel suono avvolgente e onirico che solo un chorus analogico è in grado di produrre.
Analog is Better!
Controlli di Speed – Depth e Color del segnale effettato.
BBD Bucket Brigade Device.
True bypass.
---