VT Comp Bass Opto Compressor
Compressore ottico per basso
Compressore ottico di elevata qualità specificatamente realizzato per il basso.
Dalle dita al plettro, il VT COMP Bass valorizza qualsiasi performance bassistica, fornendo presenza, sostegno e controllo dinamico impareggiabili e assolutamente top quality.
La semplicità d'uso del VT-Comp Bass unita alla qualità timbrica unica, l'hanno reso uno dei compressori più utilizzati dai professionisti.
Il compressore che ogni bassista dovrebbe avere.

Tom Williams
Currently working with artists Michael Malarkey (star of Hollywood's 'The Vampire Diaries') Lucy Rose, Leogun and his own band No Sugar with Kristian Marr (Amy winehouse), Pete Williams (dexys) and many others...
When I'm on stage, My Nemphasis VT comp gives me a studio quality tone that you just can't get from any other stomp box compressor! If I've got my Nemphasis VT compressor switched on, my tone is simply awesome!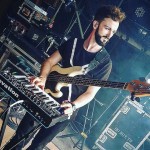 David Kyle Payne
Play with UK artists such as Karen Harding, John Newman, Craig David, Ben Haenow and Nina Nesbitt to name a few, at some of the biggest venues and festivals in the UK and Europe. David is currently the full-time bass player for chart-topping UK Producer Sigala and X-Factor winner Joe McElderry.
The VT Comp Bass is the most efficient compressor pedal I have seen on the market; simple, intuitive and effective.
Sandy Beales
Sandy Beales is widely known from his work with the hugely successful boy band One Direction.
The VT-Comp Bass Compressor is absolutely unbelievable, offering tight and smooth compression. Simple but effective controls make it so easy to dial in the desired amount of compression. I have used it for many different functions live including boosting the level of the Bass for solos.
Michelangelo Brandimarte
Was voted among the best 10 bassists for the Italian magazine Jazzit in 2012, 2013 and 2014. He works constantly looking for new sounds with bass, synth, and effects. He have a Bass Solo performance and is recording a Solo Album.
Non mi sono mai piaciuti i compressori a pedale, sono sempre stato un amante dei classici compressori rack. Ho provato il VT Comp sul mio Datum Bass Fretless e da allora non ne posso fare a meno. Controllo dinamico perfetto e suono caldissimo.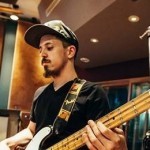 Andy Attanasio
Brooklyn-born bass player member of The Slim Kings.
The VT Comp Bass is perfect for a live bassist. It has the ability to be subtle, but when i kick it on, i want to feel the compression, and the VT Comp Bass does that and sounds great!
Henry Guy
Play with some of the biggest acts in the UK including: Emeli Sande, Katy B, Gabrielle Aplin, Ella Henderson, Duke Dumont, Blue, Rosie Lowe, Nao, Becky Hill, Mark Ronson, Delilah, Sinead Harnett and Alex Hepburn among others.
Nemphasis pedals demonstrate what it is to do the simple things extremely well. The VT Comp brings life and dynamic control to my bass tone, enhancing my sound without compromising the characteristics of my instrument.
Cyrus Bayandor
Cyrus has toured worldwide with several artists, most notably The Staves.
I never thought I'd use a compressor on stage, but once I borrowed one in a rehearsal, I knew the VT Comp was what I needed!
Charlie Thornton
Charlie Thornton is a bass player & musical director from London. Charlie currently plays bass for UK singer-songwriter Jake Isaac and is the musical director for contemporary Christian artist Lucy Grimble. Other credits include Christon Gray, Lady Leshurr, Jonathan Helser, Housefires & Samuel Lane.
Charlie's a big fan of simplicity in his setup and the Nemphasis VT Compressor gives exactly that whilst providing everything Charlie expects from a compressor.
Analog is Better!
Ispirato ai più famosi compressori ottici da studio.
Controlli Compress – Attack e Level (makeup gain).
True bypass.
Reviews
Guitar Interactive Magazine by Dan Veall
VT Comp, Smoking Bass, Steam Bass review
Componenti elettronici selezionati.
True bypass.
Completamente analogico.
Jack input/output da 6.3 mm 1/4″ posti lateralmente al pedale.
Tre controlli permettono la regolazione del livello di compressione, del tempo di attacco e del volume. Il LED indica lo stato di attivazione dell'effetto.
Nessun click/led pop all'attivazione dell'effetto.
Alimentazione 9 VDC attraverso batteria interna o alimentatore stabilizzato esterno. La sostituzione della batteria è possibile attraverso la rimozione delle quattro viti poste sul coperchio inferiore.
Per un corretto funzionamento si consiglia di utilizzare batterie con tensione non inferiore a 7.5V.
L'alimentazione esterna, con alimentatore stabilizzato è possibile mediante plug da 2.1mm con negativo centrale.
Corrente assorbita 20 mA (max).
Dimensioni (mm): 72 X 120 X 55
Peso (g): 250 (batteria esclusa).
---