VT Comp Guitar Opto Compressor
Compressore ottico per chitarra
Grazie alla più alta selezione di componentistica, il VT Comp, compressore ottico per chitarra, è quanto di più vicino a un compressore da studio ci possa essere in un pedale.
Trasparente e musicale ad ogni settaggio, esalta dettagli esecutivi che andrebbero altrimenti perduti. Da uno squisito sostegno nei soli clean o leggermente distorti a uno squash estremo per parti ritmiche sode e groovose.
Il VT comp fornisce il meglio della regolazione auto-gain per il chitarrista.
Circuiteria ottica ispirata alle più famose unità rack da studio.


Chris Buck
I've been incredibly impressed by the VT-Comp - it's subtle, dynamic and extremely musical in its response. It's not leaving my board any time soon.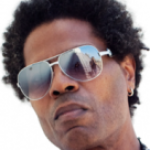 Jon Myron Clark
Currently playing guitar for Michael Jackson THE IMMORTAL World Tour by Cirque Du Soleil
A list of just a few of the current pedal type compressors that I own. The first Compressor that I ever owned, an original 1976 MXR Dyna Comp, a Keely 2, and 4 knob comp, a Pigtronix Tone Comp, a Wampler Ego Comp, a Carl Martin Comp, 2 Xotic SP Comps, an Electro-Harmonix Soul Preacher, an MXR Custom Comp, and Super Comp, an EBS MultiComp, and a Rivera Sustain Shaman. However, the Nemphasis VT-COMP is hands down the most transparent, and musical pedal compressor that I've ever tried.
Analog is Better!
Ispirato ai più famosi compressori ottici da studio.
Controlli Compress – Attack e Level (makeup gain).
True bypass.
Reviews


Guitar World by Billy Voight
"….It can boost or go from a soft
dynamic squeeze to a full on stomp.
If you're struggling to get enough
out of your single coil pickups, try
a compressor.."
Non è una recensione "convenzionale" ma ascoltare e vedere anche Michael Thompson con il nostro VT-Comp, ci rende felici 😀

Guitarist Magazine by Trevor Curwen
"The compression is smooth and transparent – but you'd miss it if you turn the pedal off."
go to the review


Componenti elettronici selezionati.
True bypass.
Completamente analogico.
Jack input/output da 6.3 mm 1/4″ posti lateralmente al pedale.
Tre controlli permettono la regolazione del livello di compressione, del tempo di attacco e del volume. Il LED indica lo stato di attivazione dell'effetto.
Nessun click/led pop all'attivazione dell'effetto.
Alimentazione 9 VDC attraverso batteria interna o alimentatore stabilizzato esterno. La sostituzione della batteria è possibile attraverso la rimozione delle quattro viti poste sul coperchio inferiore. Per un corretto funzionamento si consiglia di utilizzare batterie con tensione non inferiore a 7.5V. L'alimentazione esterna, con alimentatore stabilizzato è possibile mediante plug da 2.1mm con negativo centrale.
Corrente assorbita 20 mA (max).
Dimensioni (mm): 72 X 120 X 55.
Peso (g): 250 (batteria esclusa).
---