VT Comp Guitar Opto Compressor
Optical compressor for guitar
Thanks to the highest selection of components, the VT comp opto compressor for guitar is the closest device to a studio compressor you will find in a pedal.
Transparent and music sounding at each setting, it enhances executive details that would otherwise be lost.
From an exquisite support in clean or slightly distorted solos to an extreme squash for tight and groovy rhythm parts.
The VT comp, opto comp for guitar, provides the best of auto-gain adjustment for the guitarist.
Optical circuitry is inspired to the most famous studio rack.

Chris Buck
I've been incredibly impressed by the VT-Comp - it's subtle, dynamic and extremely musical in its response. It's not leaving my board any time soon.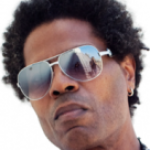 Jon Myron Clark
Currently playing guitar for Michael Jackson THE IMMORTAL World Tour by Cirque Du Soleil
A list of just a few of the current pedal type compressors that I own. The first Compressor that I ever owned, an original 1976 MXR Dyna Comp, a Keely 2, and 4 knob comp, a Pigtronix Tone Comp, a Wampler Ego Comp, a Carl Martin Comp, 2 Xotic SP Comps, an Electro-Harmonix Soul Preacher, an MXR Custom Comp, and Super Comp, an EBS MultiComp, and a Rivera Sustain Shaman. However, the Nemphasis VT-COMP is hands down the most transparent, and musical pedal compressor that I've ever tried.
Analog is Better!
Optical circuitry inspired to the the most famous studio rack.
Compress – Attack – Level (makeup gain) knobs.
True bypass.
Reviews


Guitar World by Billy Voight
"….It can boost or go from a soft
dynamic squeeze to a full on stomp.
If you're struggling to get enough
out of your single coil pickups, try
a compressor.."
Non è una recensione "convenzionale" ma ascoltare e vedere anche Michael Thompson con il nostro VT-Comp, ci rende felici 😀

Guitarist Magazine by Trevor Curwen
"The compression is smooth and transparent – but you'd miss it if you turn the pedal off."
go to the review


Selected electronic components.
True bypass.
Full analog.
Jack input / output 6.3 mm 1/4″ on the sides.
Three knobs allow compression level, attack time and volume adjustment. The LED indicates the effect is on.
No click /pop at effect activation.
Power supply 9 VDC via battery or external power supply unit. Battery replacement is possible by removing the four screws on the bottom cover. For proper operation it is recommended to use batteries with voltage not lower than 7.5 V. The external power supply, with regulated power supply is possible via 2.1 mm-plug with negative centre .
Power consumption 20 mA (max).
Dimensions (mm): 72 X 120 X 55
Weight (g): 250 (without battery).
---