O2 Oxygen Bass Preamp – Pro Series
Preamplifier for bass with D.I. output
The O2 PRO Oxygen Bass Preamp breathes life into your bass, emphasising both the characteristics of your instrument and your technique. With its efficient and sensitive controls it allows you to deliver YOUR tone – whether on stage or in the studio.
The O2 PRO Oxygen Bass Preamp is effective with digital, solid state or valve amplification and with both electric bass and electro-acoustic double bass instruments. Plugged into a P.A. system, the preamp offers an alternative to the usual bass amplification while the balanced D.I. output allows optimum interfacing on stage or in the studio.
The foot-switch "MODE" allows instant selection of one of two distinct tones: deep warm and smooth, or hard, fast and responsive. Both modes are delivered dynamically and with great definition.
The O2 PRO Oxygen Bass Preamp is a creative tool that presents multiple tones with consistent musicality to the bass player at work.
O2 PRO Oxygen, never without…

Tom Williams
Currently working with artists Michael Malarkey (star of Hollywood's 'The Vampire Diaries') Lucy Rose, Leogun and his own band No Sugar with Kristian Marr (Amy winehouse), Pete Williams (dexys) and many others...
My O2 PRO oxygen preamp allows me the instant control I need. Whatever gig I'm playing, I know I'm sounding great!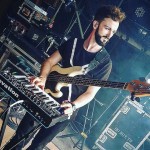 David Kyle Payne
Play with UK artists such as Karen Harding, John Newman, Craig David, Ben Haenow and Nina Nesbitt to name a few, at some of the biggest venues and festivals in the UK and Europe. David is currently the full-time bass player for chart-topping UK Producer Sigala and X-Factor winner Joe McElderry.
As soon I plugged in the O2 Oxygen Bass Preamp I knew it was the sound I had been looking for.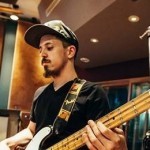 Andy Attanasio
Brooklyn-born bass player member of The Slim Kings.
The oxygen 02 bass preamp gives me the ability to quickly dial in my sound for a studio or live situation. Lots of low end that sounds natural, and the mode switch is great for a quick midrange boost when i want to cut through the mix.
Michelangelo Brandimarte
Was voted among the best 10 bassists for the Italian magazine Jazzit in 2012, 2013 and 2014. He works constantly looking for new sounds with bass, synth, and effects. He have a Bass Solo performance and is recording a Solo Album.
Ho sempre avuto bisogno di questo preamp, sia dal vivo che in studio. Versatilissimo sia sul basso elettrico che sul contrabbasso, sia finendo in un amplificatore che in un PA (e in entrambi). Grandissimo suono e parametri chiari ed efficacissimi. Ho usato in passato altri preamp a pedale come il Sans Amp o il bass metaphors di Ehx ma l'O2 ha una marcia in più.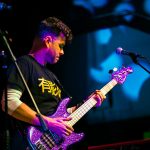 Jason Tebble
He has played for JJ Rosa, Odyssey, Laura White, Boy Matthews and Tokyo Taboo to name a few. He is also a founder member and co-writer for UK funk rock outfit - Circus VIII / Circus VIII
'I was recommended the O2 preamp by fellow endorser David Kyle Pane and have never looked back, particularly on gigs using IEM's the character and warmth it adds to my bass is incredible. I also use the Smoking Bass distortion for a smooth crunchy boost. It nails the sweet spot between clean and Big Muff levels of craziness.'
Analog is Better!
Two different sounds selected via a footswitch.
Balanced output D.I. with class A FET buffer and ground switch.
True bypass.
Reviews
Guitar Interactive Magazine by Dan Veall
O2 oxygen bass preamp review
Selected electronic components.
Two different sounds selected via a footswitch.
Balanced output D.I. with ground switch class A FET buffer.
True bypass.
Full analog.
Bicolor mode LED.
Jack input/output 6.3 mm 1/4″ on the sides.
Five knobs allow tone (treble, mid, bass), gain and volume adjustment. The LED indicates the effect is on. If the supplied voltage is less than 7.5V the LEDs does not light up.
No click /pop at effect activation.
Power supply 9 VDC via external power supply unit is possible via 2.1 mm-plug with negative centre.
Power consumption 30 mA (max).
Dimensions (mm): 92 X 120 X 55
Weight (g): 350.
---