Silver Box Booster
Booster and EQ for guitar
"This goes to 20…" The natural extension of the guitar volume knob.
Silver Box Booster and EQ for guitar, offers up to 22 dB of clean boost, a natural overdrive respectful of all executive nuances and a highly musical EQ. Moreover all that, it keeps the instrument tone colour unaltered.
From clean and bright sounds to highly dynamic crunch tones and from robust full-spectrum sounds to tones that strongly cut through the mix, Silver Box booster for guitar provides an "in your face" sound full of character and presence.
The perfect multi-tool for the professional musician.
Silver Box Booster comes from the collaboration between Nemphasis and musician/session player/producer/friend Marco Tafelli.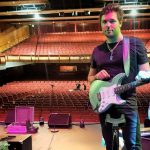 David D'andrade
Co-founder and co-writer of London Rock/Disco/Funk band Circus VIII.
The Silver Box pedal is now an essential part of my rig. It's as at home boosting my drive pedals into ultimate saturation as it is adding muscle to clean or compressed tones. The onboard eq is great for dialling in the sweet spot for different guitars or applications and is far more musical than other eq loaded boost pedals I've used. My search for the perfect boost pedal is finally over.
Pete Callard
Shpongle, Lionel Richie, Queen, Annie Lenox, Shirley Bassey, Kd Lang and more...
Cleary the product of witchcraft, this pedal takes your sound and simply make it better! The Silver Box Booster is so much more than simply a clean boost, giving you huge tonal options and everything from clean sparkle to mild distortion coupled with all the boost any sane person could possibly desire...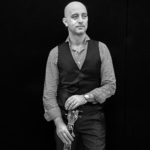 Alessio Menconi
played in tour in Europe, Asia, Africa, North, South and Central America playing in more than 30 countries and recording over 40 cds with several musicians...
Molti usano il booster per alzare il volume, e per questo ce ne sono tanti e sono tutti uguali; ma quando invece vuoi semplicemente arricchire il suono senza snaturarlo,in questo caso non sono tutti uguali . Questo pedale dimostra la qualità e la cura nel dettagli con cui sono progettati i pedali nemphasis. Io uso il Silver Box per dare più corpo e pochi db in più al mio strumento ed utilizzandolo in catena con il "White Scream" ottengo tutti i suoni che voglio senza che quasi l'ascoltatore capisca che ho un booster.
Analog is Better!
Up to 22 dB of clean boost.
Treble and Bass tone controls for greater versatility.
True bypass.
Scrupulously searched out and selected electronic components.
True bypass.
Full analog.
Jack input /output 6.3 mm 1/4″ on the sides.
Four controls allow adjustment of gain, tone (bass and treble) and volume. LED indicates the effect is on.
No click /pop at effect activation.
Power supply 9 VDC via battery or external power supply unit.
Battery replacement is possible by removing the four screws on the bottom cover.
For proper operation it is recommended to use batteries with voltage not lower than 7V.
The external power supply, with regulated power supply is possible via 2.1 mm-plug with negative centre .
Power consumption 10 mA (max).
Dimensions (mm): 72 X 120 X 55
Weight (g): 250 (without battery).
---