VT Comp Guitar Opto Compressor
Optical compressor for guitar
Thanks to the highest selection of components, the VT comp opto compressor for guitar is the closest device to a studio compressor you will find in a pedal.
Transparent and music sounding at each setting, it enhances executive details that would otherwise be lost.
From an exquisite support in clean or slightly distorted solos to an extreme squash for tight and groovy rhythm parts.
The VT comp, opto comp for guitar, provides the best of auto-gain adjustment for the guitarist.
Optical circuitry is inspired to the most famous studio rack.

Chris Buck
I've been incredibly impressed by the VT-Comp - it's subtle, dynamic and extremely musical in its response. It's not leaving my board any time soon.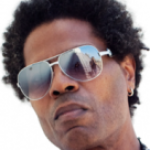 Jon Myron Clark
Currently playing guitar for Michael Jackson THE IMMORTAL World Tour by Cirque Du Soleil
A list of just a few of the current pedal type compressors that I own. The first Compressor that I ever owned, an original 1976 MXR Dyna Comp, a Keely 2, and 4 knob comp, a Pigtronix Tone Comp, a Wampler Ego Comp, a Carl Martin Comp, 2 Xotic SP Comps, an Electro-Harmonix Soul Preacher, an MXR Custom Comp, and Super Comp, an EBS MultiComp, and a Rivera Sustain Shaman. However, the Nemphasis VT-COMP is hands down the most transparent, and musical pedal compressor that I've ever tried.
Analog is Better!
Optical circuitry inspired to the the most famous studio rack.
Compress – Attack – Level (makeup gain) knobs.
True bypass.
---